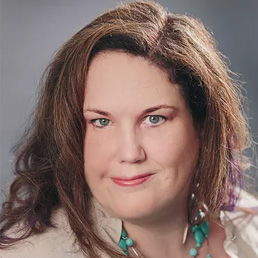 Kim
Regional Vice President, SC
N. Charleston
Kim L. Finucan, M.A., LPC, LPCS
Licensed Professional Counselor & Supervisor
I work with individuals age 12 and older, groups, and families. When I started Changes Counseling Center, I did so to offer an environment of holistic healing to our clients and their families, which I am confident we have achieved. I feel blessed to lead a great team of diverse providers and support staff who share my vision of wellness and acceptance.
My professional life has allowed me to serve individuals in local mental health centers, intensive care settings and behavioral health management. Seeing these different perspectives and needs led me to value compassion and service excellence. When working with you and your family, I bring my authentic self into our sessions to help you find your unique path forward. No person has the same journey and I walk with my clients side by side to their chosen goals. I have experience working with a broad scope of mental health concerns with an emphasis in trauma, self-harm or self-destructive behaviors.
I earned a Master of Arts in Counseling from Webster University and am a licensed professional counselor (LPC) and a licensed professional counselor supervisor (LPCS), which offers me the privilege of impacting the counseling professional by helping counselors develop in their careers and achieve independent licensure.
My additional certifications include:
Certified dialectical behavioral therapist (CDBT)
Certified clinical trauma professional (CCTP)
Eye movement desensitization and reprocessing (EMDR)
National board-certified clinical Hypnotherapist
Levels one and two trauma-informed hypnotherapy
NORTH CHARLESTON LOCATION
2811 Tricom Street
North Charleston, SC 29406
JOHNS ISLAND LOCATION
1761 Southwick Dr.
Johns Island, SC 29455