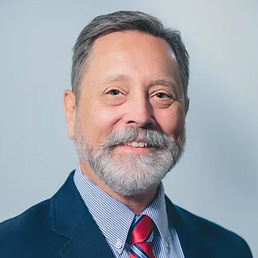 Dr. Robbins
N. Charleston
Dr. Paul Robbins, M.D.
Psychiatrist
I am a board-certified psychiatrist who trained at the Medical University of South Carolina. While there, I completed a fellowship in Mood and Anxiety Disorders. I have had extensive training in the diagnosis and treatment of Attention Deficit Hyperactivity Disorder, Hyperactive/Impulsive Type and Inattentive Type, in both children and adults. I enjoy treating people of all ages and backgrounds with a variety of psychiatric problems including Depression, Bipolar Affective Disorder, Post Traumatic Stress Disorder, Panic Disorder, Generalized Anxiety Disorder, and Attention Deficit Hyperactivity Disorder.
In addition to my work in private practice and community mental health, I have been involved in over 50 research studies involving psychiatric medications. I have worked in several different occupations prior to enrolling in medical school and feel this life experience enables me to be able to relate to a wide variety of people from very diverse backgrounds. I endeavor to be mindful of each person's unique experiences and manner of relating to the world. As a Christian psychiatrist, I believe that my faith in God enables me to provide treatment with a spiritual perspective as well. My goal is to utilize psychotherapy and or medications to reach the best outcome for each person who entrusts me with their care.
Dr. Robbins practices at our N. Charleston location. Due to his years of experience, specialization in complicated cases and person-centered approach, he does not currently accept insurance. Please contact our office for his self-pay rates. A superbill is provided so you may submit his fees to your insurance for possible out of network reimbursement.
NORTH CHARLESTON LOCATION
2811 Tricom Street
North Charleston, SC 29406
JOHNS ISLAND LOCATION
1761 Southwick Dr.
Johns Island, SC 29455